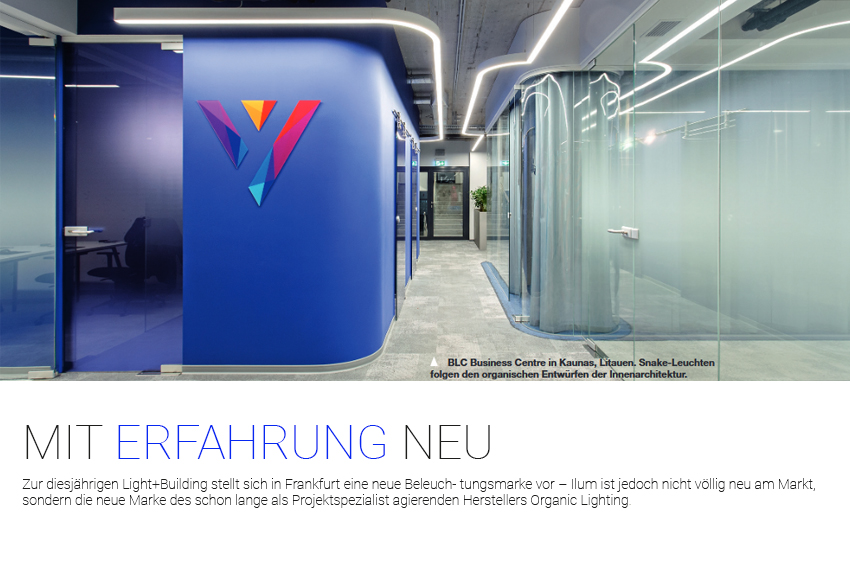 We are pleased to announce that in recent days, we have had the honor of being featured in the prestigious German magazine High Light.

We sincerely invite you to read the article about our company, telling the story of how the ILUM brand was born - out of passion for light.

Please visit
https://www.highlight-web.de/special/mit-erfahrung-neu/.