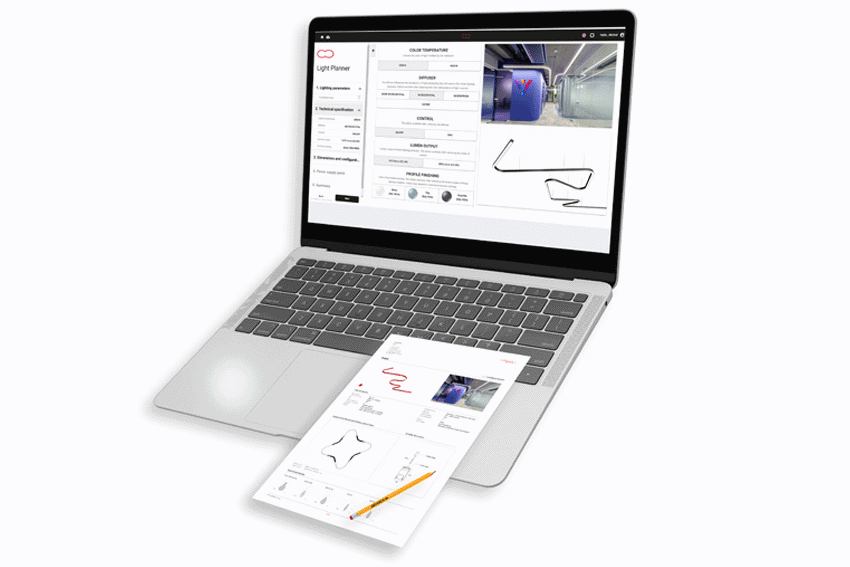 Configurator Snake system
Designing has never been so easy!
Light Planner converts even the most complex projects into easy graphic language. Build configurations by dragging prepared elements from the library. Choose the length, complement it with selected modules, determine the colors, set the amount of light or distribution angles. The valuation of the designed system is created automatically and the order is sent with one click.
Light Planner allows you to export your drawing to Autocad files and professional light design programs. It also allows you to create your own design library.
www.lightplanner.eu
Instructional video of the Light Planner configurator